Data Marshall receives the prestigious 2019 'India SME 100' Award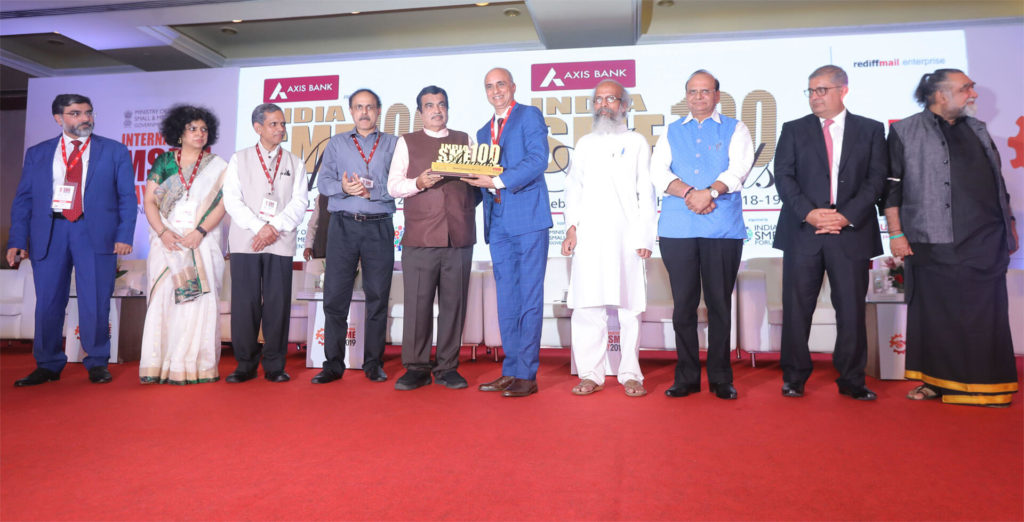 Mr. Ravi Ryali Co-founder and Director received the award on behalf of Data Marshall, in a felicitation ceremony of the India SME 100 Awards on 27 June 2019 as a part of International MSME Day celebrations organised by the Ministry of MSME, Govt of India, In New Delhi Chief Guest Shri Nitin Gadkari, Hon'ble Minister of MSME, Govt of India presented the award along with Guest of Honour, Shri. Pratap Chandra Sarangi, Hon'ble Minister of State for MSME, Govt. of India Dr. Arun Kumar Panda, Hon'ble Secretary, Ministry of MSME, Govt. of India, Shri. Prahlad Kakar, Brand Guru & Chairman, India SME Forum, Shri. Amitabh Chaudhry, MD & CEO, Axis Bank were on the dais.
There were 34011 nominations received from all over India. Data Marshall graciously received this eminent award along with other 99 companies.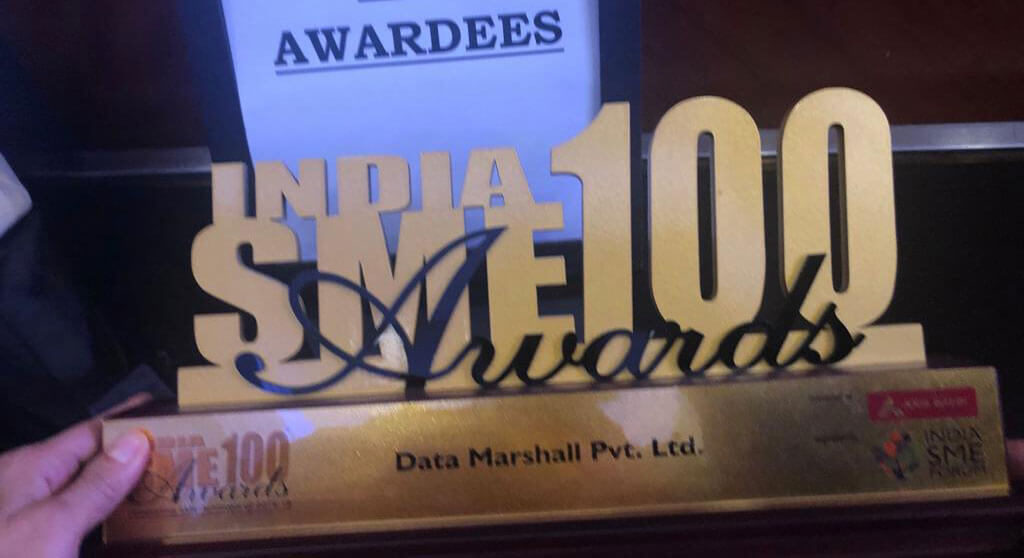 We extend the congratulations to all our clients for their continous trust and our employees for their commitment, sincerity and hardwork in making Data Marshall a winner.
Learn how Data Marshall can help your Organization